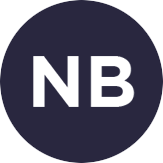 This is the future promotional website of
Nick Bushman; a website designer, strategist & programmer in Iowa City, IA.
Over 20 years in the advertising/marketing industry and independent since 2009.
I focus on the Wordpress Content Management Systems, AWS Cloud Hosting/Servers and PHP/Javascript/React Development.
I build systems that can grow with your marketing efforts, easy to use and will be seen by a wider audience. Temporarily, my portfolio can be found at pixelnation.agency , you can contact me for availability at nick[@]nickbushman.com or give me a ring at [show number].